The theme for June / July was
genetics
. Only two team members tackled this challenge, but they were too good not to feature here.
First up is
Helices
, an original watercolor by Genevieve of
SummerQuarters
.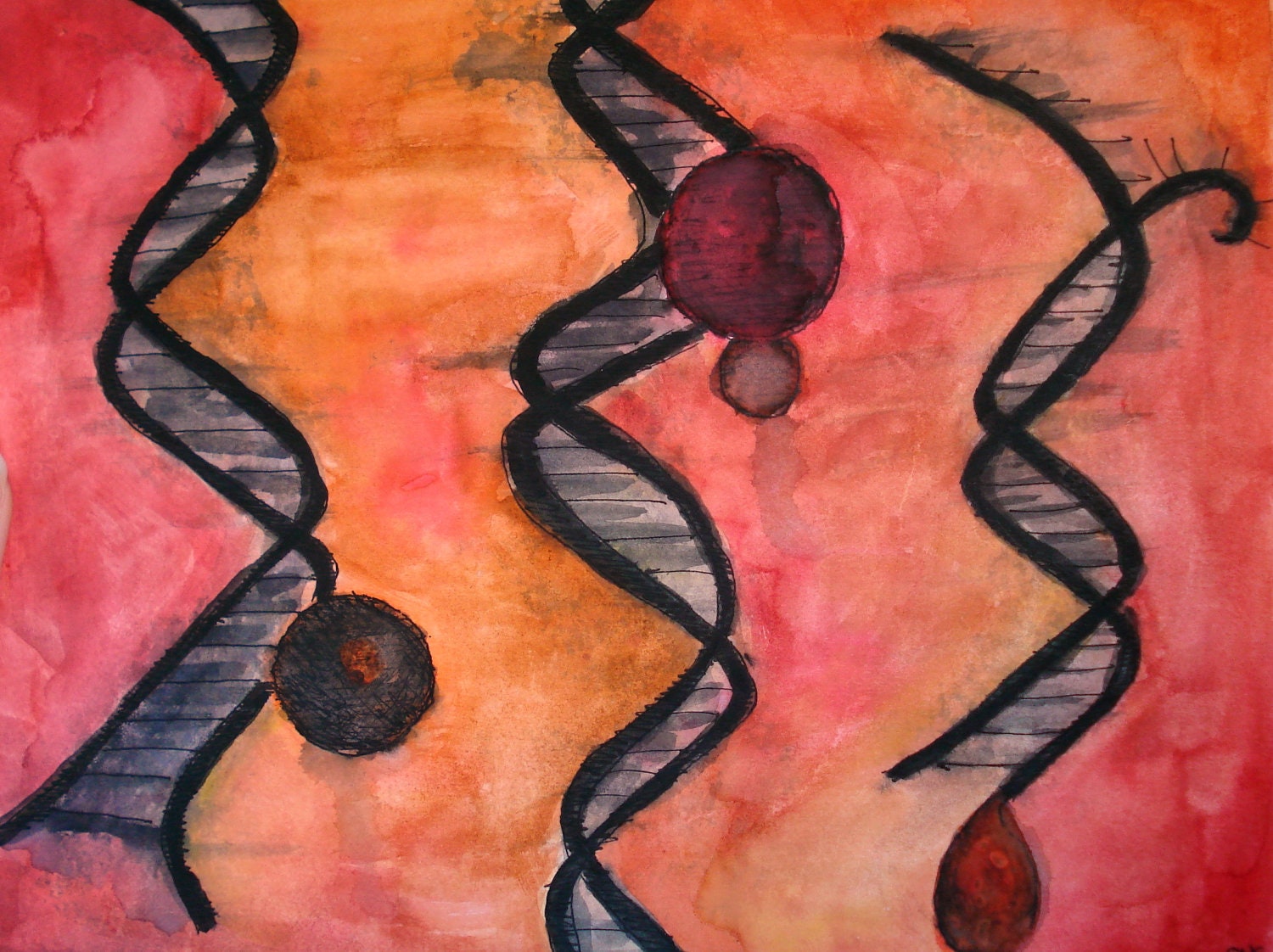 I love the addition of the accessory proteins controlling DNA transcription and gene activity. The cheery orange-red background makes this a piece I can really see hanging in a doctor's office.
---
Next up is
this amazing collagen color spectrum
by Kristin of
ArtAtomic
.
It doesn't look like much at first (especially at this size), but once you know what it is, you can't help but think
"oooooh! COOL!"
In Kristin's own words:
A color spectrum, based on the amino acid sequence of the protein Collagen. First, I wrote a program in Python, to analyze the amino acid frequencies in a sequence. Then I wrote a second program to visualize the results.
It'll be really interesting to see how the spectra change depending on the size, composition and function of the protein scanned. I'd like to see some GPCRs and other transmembrane proteins to see how they differ from globular and structural proteins.
Kristin ran the code for insulin in her program next:
These color maps are fantastic! I think a print of a scientist's favorite protein would make the perfect gift for that hard-to-buy-for nerd... and would look just as awesome in a baby's nursery as it would in a doctor's office!
Hop of over to
Kristin's blog
for more details.
---
The challenge theme for August / September is
Hypatia of Alexandria
- what are you going to create?